Events
FMA's 83rd Annual National Convention
& Management Training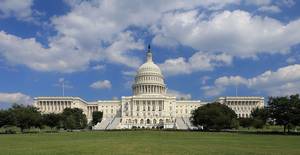 March 7, 2021, 4 pm - 7 pm Eastern
March 8, 2021, 6 pm - 9 pm Eastern
Due to the Coronavirus Pandemic, this year's convention will be conducted via Zoom.
All FMA Members will be provided a link that will allow them to participate at no charge.
Given the challenges of the past year, we encourage every member to join this
virtual convention. Elections and Resolutions will be handled by email.
(convention is free to all FMA Members -- please register now)
(click the above link for the latest agenda)
Training
Training presentations will be uploaded to Download Central below. Since we cannot be together, please take advantage of viewing these presentations, by your fellow FMA colleagues, at your leisure.
Day on the Hill
Though we cannot visit Capitol Hill this year due to the pandemic, FMA strongly encourages its members to meet with your Representatives and Senators virtually. This is how elected officials are hearing form their constituents and they need to hear about the challenges you and your colleagues have overcome the past year. FMA's Government Affairs team is ready to assist with helping you and your chapter schedule these meetings. More information will be shared in this regard in the coming weeks.
More Information
As more information becomes available, this page will be updated. Please visit on a regular basis. We look forward to your participation and suggestions on how to make the best of this situation.
If you have questions or need more information, contact Event Planner
Latorea Wilson at lwilson@fedmanagers.org.
Thank you for helping to make FMA's 83rd National Convention a success!

FMA wishes to thank its corporate partners

for their ongoing support of the association.
---
Did you know that FMA is on Facebook? Check us out at:
facebook.com/fedmanagers
FMA – Advocating Excellence in Public Service