FMA and Partner Events
FMA's 83rd Annual National Convention
& Management Training Seminar

March 7 & 8, 2021 via Zoom
Due to the ongoing pandemic, we will conduct the 2021 National Convention

virtually to allow as many FMA members to participate as possible. W

e plan to

hold national officer

elections via email.

Officer and Government

Affairs

reports will be live, as will the Awards Presentations. A

N

etworking Happy Hour will

end each day.

On Sunday, March 7, we will meet 4 – 7 pm Eastern Time. On Monday,

March 8,

we will meet 6 – 9 pm Eastern Time. The Zoom link will be sent by email

to registrants in the days before the convention begins. Please join us!



Unconscious Bias in the Workplace Webinar
Join NextGen and GovLoop for a free 50-minute online training to learn what unconscious bias is, the many ways in which it is experienced, and how it can hinder the effectiveness of teams and organizations.






Stay the Course: COVID-19 and Retirement Planning
Free webinar - exclusively for FMA members!
T

he administrator of the Federal Long Term Care Insurance

Program (FLTCIP) and Tammy Flanagan of Retire Federal hosted this free

educational webinar exclusively for

Federal Managers Association members.

We are living in uncertain times due to the worldwide pandemic of COVID-19.

What impact does this have on your retirement planning?




Tammy Flanagan

discusses ways to make informed decisions about your

retirement benefits whether you are near your planned retirement, mid-career,

or already in the first years of your well-deserved life after retirement. You

will learn some key factors that will help you stay the course and plan for

a smooth transition to a financially secure life after federal service.



Long Term Care, Dental and Vision Insurance Webinars






Learn more about the Federal Long Term Care Insurance Program (FLTCIP) and Federal
Employees Dental and Vision Insurance Program (FEDVIP), plus explore related long term care
issues such as making the most of your benefits, financing long term care, and the
advantages of planning for retirement. Sign up for a free webinar
today or visit www.ltcfeds.com. All events are available on-demand.
---
American Public University System Webinars --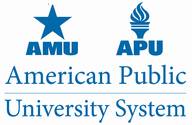 a great benefit of being a member of FMA!
FMA has partnered with American Public University System, the accredited institution
comprised of American Public University and American Military University, to jointly
support the educational and career development goals of FMA members.
Federal employees can now advance their careers, earn degrees & certificates more easily
in mission-critical occupations like contracting & acquisition, cybersecurity, digital forensics,
engineering, and human resources management.
---
Thrift Savings Plan (TSP) Webinars

As a federal employee or a beneficiary participant,
you have the opportunity to
participate in one of the finest retirement plans in the world.
Learn how to best utilize this exceptional benefit:
---
Did you know that FMA is on Facebook? Check us out at:
FMA – Advocating Excellence in Public Service