Dear Friends,
On behalf of TEAM FMA, welcome!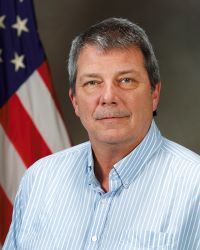 FMA National President
Craig Carter
(click here for Craig's biography)
This website is designed to provide those in the federal community and other interested visitors with up-to-date information about what the Federal Managers Association (FMA) is doing to represent the interests of federal managers and employees before the Executive Branch and Congress.
Here you can view our Legislative Action Team Handbook, containing press statements, congressional testimony, issue briefs, policy papers, letters to government leaders, grassroots action letters, and access other links to information about critical issues affecting the federal workforce. You can also find our member-exclusive newsletter, The Washington Report, with timely news on what's happening in the nation's capital, and our flagship publication, The Federal Manager, a quarterly magazine which features articles on current management trends, practices and success stories in the federal sector.
Links: News and Media, Legislative Action Center
FMA members can access the secure "Members Only" section of the website to network online and stay in touch with important membership news. If you are not currently an FMA member and would like to join, please sign-up online now! We offer a wide selection of valuable services and benefits.
Links: Online Application, Benefits Overview, Members Only
Through the FMA website, you can also learn about our corporate and community partners, professional development and scholarship opportunities, and upcoming FMA events of interest.
Links: Partners, Membership Center, Events
Contact information for the FMA Executive Board and National Office is available so that you may notify us if we can be of any assistance. Your feedback is always appreciated.
If you are not already a member of FMA, I hope you will join us today. Our members represent the best of federal employees!
With kindest regards, I am
Sincerely yours,

Craig Carter
FMA National President