Events
FMA's 82nd National Convention &
Management Training Seminar
Leadership: Shaping the Future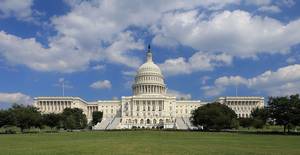 March 29 - April 1, 2020
Alexandria, Virginia
No more binders! We went green! All materials will be posted to this page by COB March 13, 2020. Please check back for updates.
Sunday, March 29: Delegate Registration
Registration and Executive Board Meeting
Monday, March 30:
General Session, Internal Business
Officers' Reports
Actively participate in setting FMA's agenda for interacting with Congress and the administration.
Cast a vote for the next National President and National Secretary.
Consider Resolutions and review FMA's Issue Briefs in preparation for visiting Capitol Hill.
Tuesday, March 31 : Management Training Seminar

Awards Luncheon
Tour of the Library of Congress
Wednesday, April 1: Day on the Hill, Closing Reception
Armed with the Association's Issue Briefs, delegates meet with their members of Congress. This is your opportunity to voice your concerns and suggestions as a federal manager. Let your representatives know that you are a voting constituent. Finish the day by relaxing and discussing your Capitol Hill visits at the Closing Reception.
Convention Registration Fees*
$700
*Registration fee includes Breakfasts, Break Refreshments, Training Seminar, Tuesday Luncheon and Closing Reception
Training Only Fees**
Tuesday, March 31, 2020
FMA Member Rate: $275
Non-FMA Member Rate: $325 (includes one year of FMA Membership)
**Training Only fee includes Training Seminar, Breakfast, Break Refreshments and Lunch
CLICK HERE TO REGISTER FOR THE CONVENTION
Hotel Information
Hilton Alexandria Mark Center
5000 Seminary Road
Alexandria, VA 22314
Hotel Reservations
(877) 783-8258
$189
single or double
(rates guaranteed through March 6)
Be sure to mention
FMA
when registering
CLICK HERE TO MAKE HOTEL RESERVATIONS
Cancellation Policy
By submitting your registration, you are agreeing to the following:
All registrations are transferable. In the event that you cannot attend, please send a colleague in your place. If this is not an option, a fee of $100 will be assessed if registration is cancelled by February 14, 2020. Fifty percent of the registration fee is assessed if cancelling through February 29, 2020. No refunds will be issued after March 1, 2020. All cancellations must be in written form.
To request a cancellation, or to make any registration changes, please notify FMA at info@fedmanagers.org.
---
Did you know that FMA is on Facebook? Check us out at:
facebook.com/fedmanagers
FMA – Advocating Excellence in Public Service